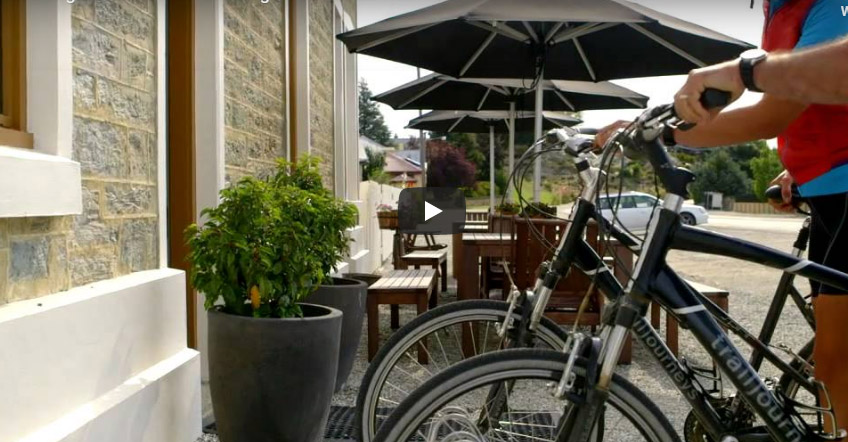 The Otago Central Rail Trail is New Zealand's first rail trail, and Original Great Ride. The trail is open all year, it's entirely off-road with no traffic, and is a truly amazing experience enjoyed by thousands. In fact, in a vote of nearly 10,000 kiwis, the Otago Central Rail Trail was voted New Zealand's Favourite Place to Cycle.
---
ABOUT THE RAIL TRAIL
The Otago Central Rail Trail, (also known as the Central Otago Rail Trail), follows the old Central Otago branch railway line from Clyde to Middlemarch and is accessible all year round. The trail provides 150 kilometres of rail trail, and is a public reserve specifically created for mountain bikers, walkers and horse riders (motorised vehicles are not permitted on the trail).
Cycling the Otago Central Rail Trail, you'll usually start in the historic town of Clyde, and then pass through Alexandra, Chatto Creek, Omakau, Lauder, Oturehua, Wedderburn, Ranfurly, Waipiata, and Hyde beforefinishing in Middlemarch (from where you can go on to Dunedin either by rail or road). Alternatively start in Middlemarch and finish at Clyde.

HISTORY OF THE OTAGO CENTRAL RAIL TRAIL
The Otago Central Railway was built over 16 years, and operated for some 85 years. The railway linked Dunedin, then New Zealand's largest city, to the country's major goldfields. It also transported wool bales and livestock.
In 1980 the section of the railway between Clyde and Cromwell was closed, and now lies beneath Lake Dunstan. In 1990 the section of the line between Clyde and Middlemarch was closed.
The section of the railway between Middlemarch and Wingatui was saved by a trust set up in Dunedin, and is now known as the Taieri Gorge Railway. The Taieri Gorge Railway comprises 60 kilometres of the Otago Central Railway, and is also a popular tourist attraction.
Between 1994 and 2000, the Otago Central Railway was transformed into the Otago Central Rail Trail. The 68 bridges along the trail were re decked, equipped with handrails and the surfaces made more suitable for cyclists and walkers. The Otago Central Rail Trail was first opened in February 2000 and at 150 kilometres is the longest rail trail in New Zealand. It is also New Zealand's original rail trail.
Development and enhancement of the rail trail has not stopped. The Department of Conservation continues to maintain, develop and enhance the experience for users of the Otago Central Rail Trail.
---
CYCLING OR WALKING THE RAIL TRAIL
An underpass situated at the head of the rail trail terminus next to Springvale Rd, was officially opened in July 2015 and allows safe passage beneath State Highway 8 to Albert Dr in Clyde township. This means that the rail trail is now officially entirely off-road, with no traffic, helping to ensure it is safe for young and old alike (although you will have to carefully cross local roads at a number of points).
The rail trail winds through spectacular scenery including mountain ranges, hills and gorges, the Maniototo plain, old gold mining towns and the fruit growing areas of Central Otago. Viaducts, bridges and some of the old Railway Stations have been preserved and can also be viewed along the trail.
Generally (and depending on how 'cycle-fit' you are), approximately 4 hours a day cycling is best, so allow about 4 days to cycle the trail. If you are walking it, then allow a good few more days.The hills along the trail are not steep, making it accessible to most ages and those with a reasonable degree of fitness.
The trail is part of Nga Haerenga, The New Zealand Cycle Trail.Visit the Department of Conservation website to find out more about cycling or walking the Otago Central Rail Trail.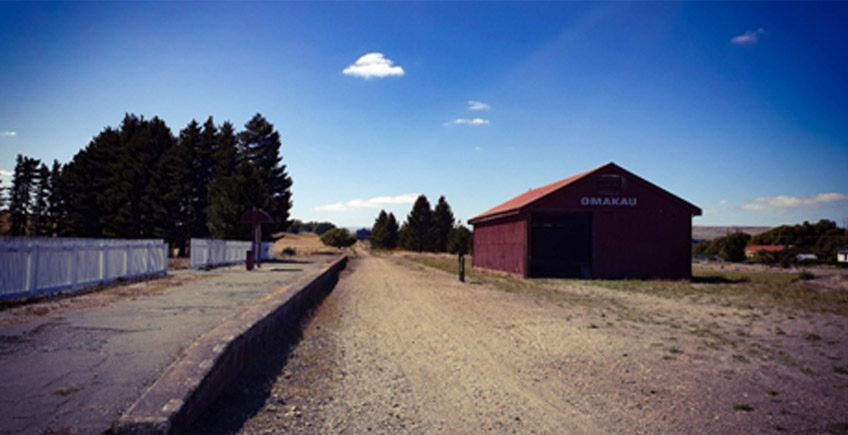 RAIL TRAIL ACCOMMODATION
There are a number of accommodation providers at various points along and close to the trail. Nicky's Place at Omakau caters for groups, couples and individuals and is ideal for your Central Otago rail trail accommodation. We provide safe bike storage facilities (as well as e-bike battery charging points, and overnight covers if needed) and can assist with pickups and drop-offs if required.